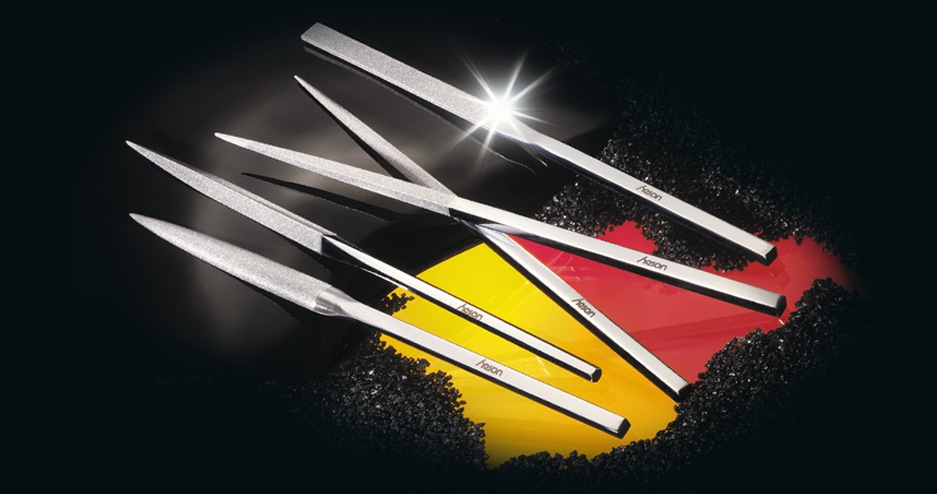 Heson Precision diamond files
Extensive file programm for the most demanding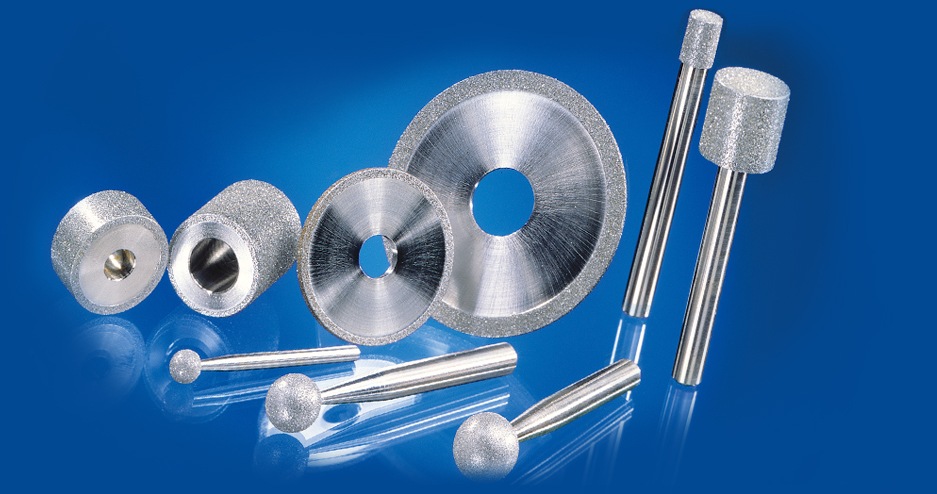 Rotating precision tools
Wide portfolio of long life grinding pins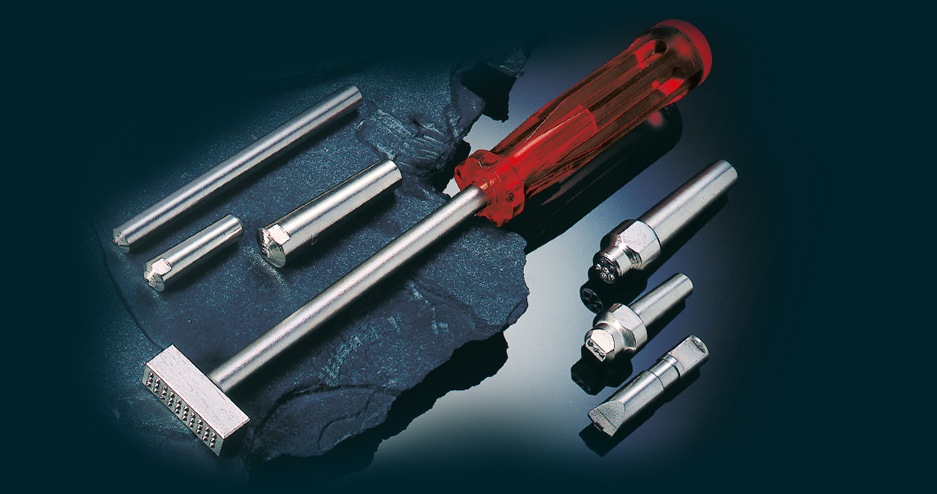 Heson Diamond grinding tools
For the precise dressing of grinding wheels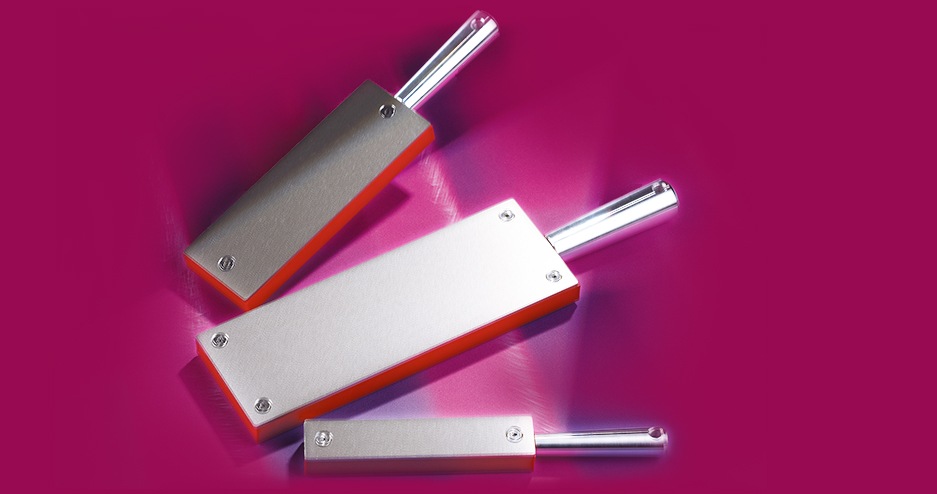 Heson Diamond sharpening steel
For an extra strong ground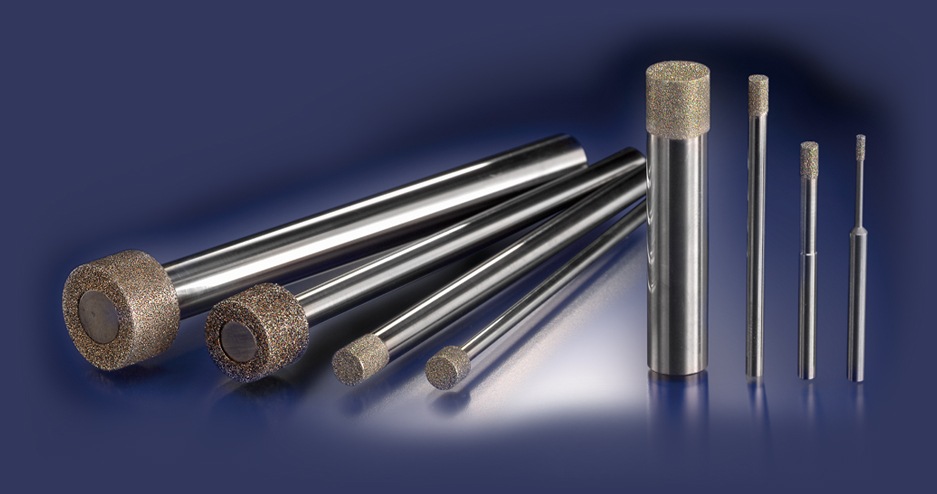 Heson Special tools
Tools according to your wishes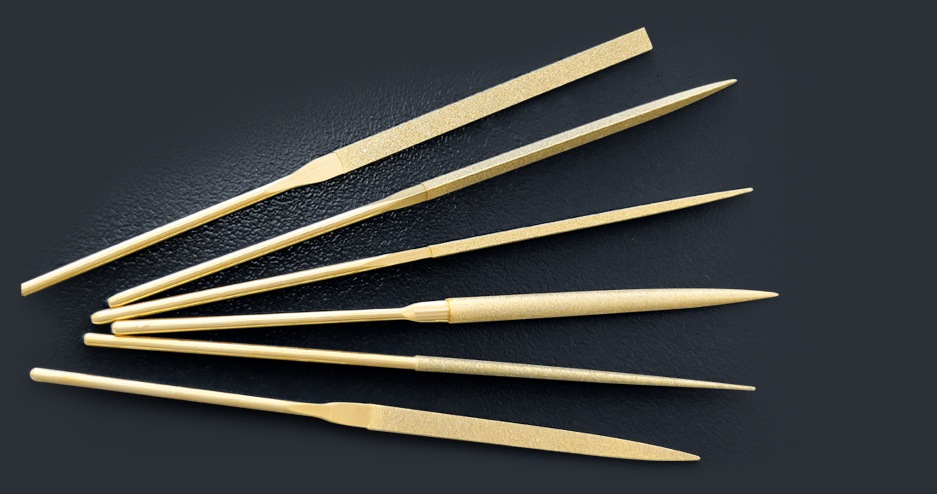 Heson diamond files in gold
Files for special occasions
The range from our own production of Heson Diamond Tools offers you a big variety of galvanical bound precision diamond files, diamond files with shank, diamond hand files, diamond riffling files, diamond files for machine use, diamond wire.
Moreover, rotating precision tools in diamond or boron nitride with galvanical bond, i.e. diamond pins cylindrical form, diamond half ball or diamond ball, taper abrasive or conical diamond pins as well as grinding disks and separating disks belong to our product variety.
Furthermore you will find a selection of single-grain dressing diamonds with hard-soldered natural stone or our MKD or CVO dressing plates as well as multi-grain or multi-grain dressing diamonds.
A large part of our production of diamond tools consists of customer-specific special tools of all types and shapes (with our own CNC automatic lathe, if possible)