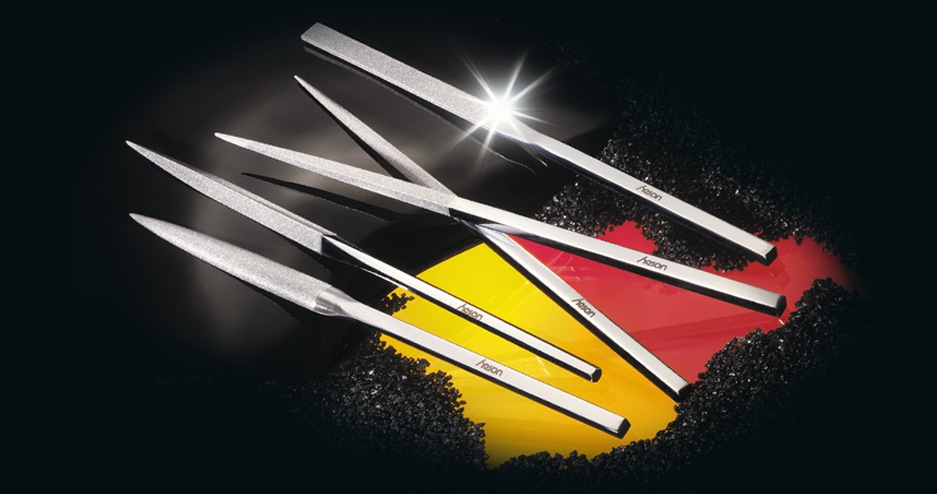 Heson Precision diamond files
Extensive file programm for the most demanding

Precision diamond files
Extensive file programm for the most demanding
Heson offers you the most extensive assortment of galvanical bound files. Regardless if diamond files or diamond needle files, diamond files with shank or diamond-spring steel wire:
Quality tools from Heson are durable and meet the highest standards.
The precision diamond files are, thanks to the high aggressive abrasion of the diamond, suitable for processing of hard materials like solid carbide, glass, ceramic, matrices, super nickel alloys, ferrites, rubber, armouring or plastic.
Here you are able to see the corresponding chapters of the single Heson precision files as ePaper or you are able to download our complete catalogue to this product range.Are there any questions? We would be glad to be of assistance to you!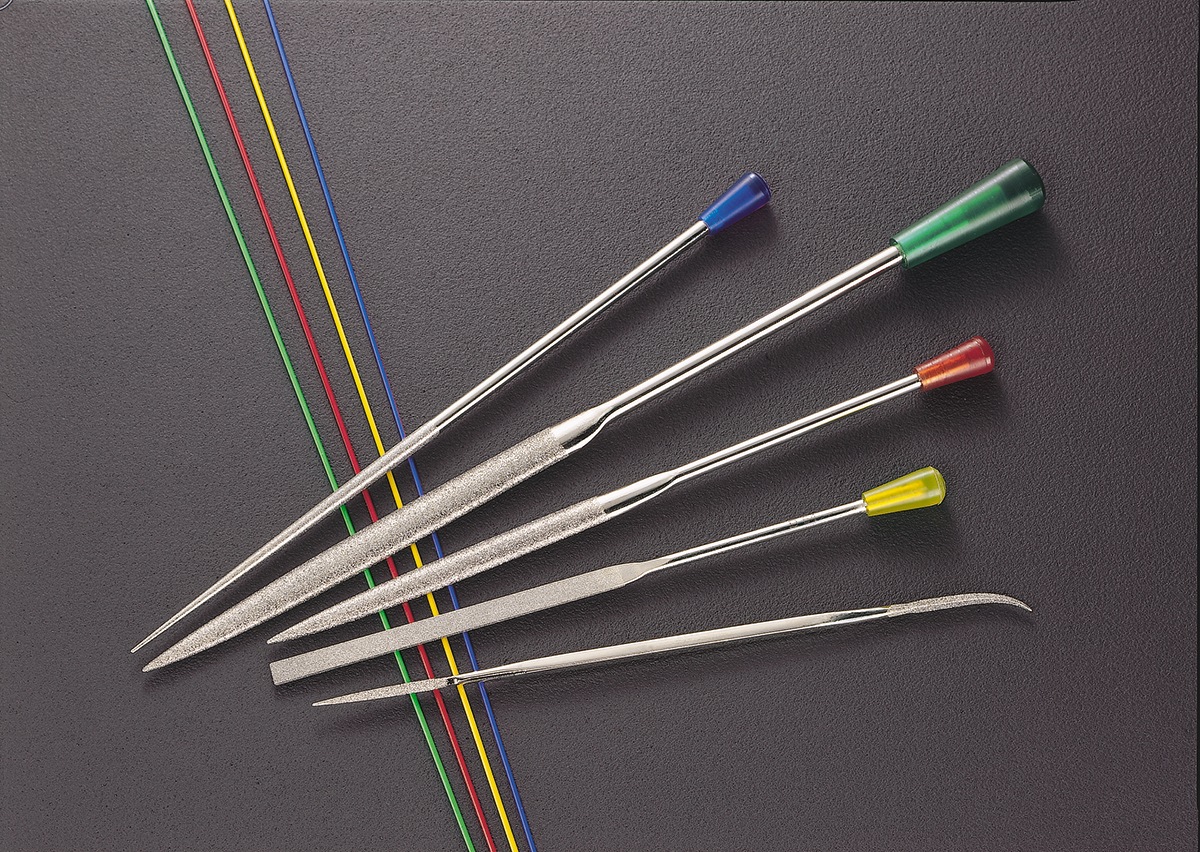 Precision diamond files with different grains
Downloads
Click to go to the chapter in PDF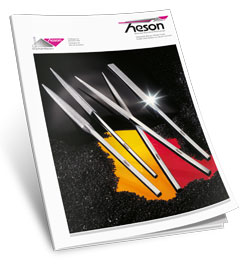 Here is the complete catalogue
Precision diamond files
as PDF available.