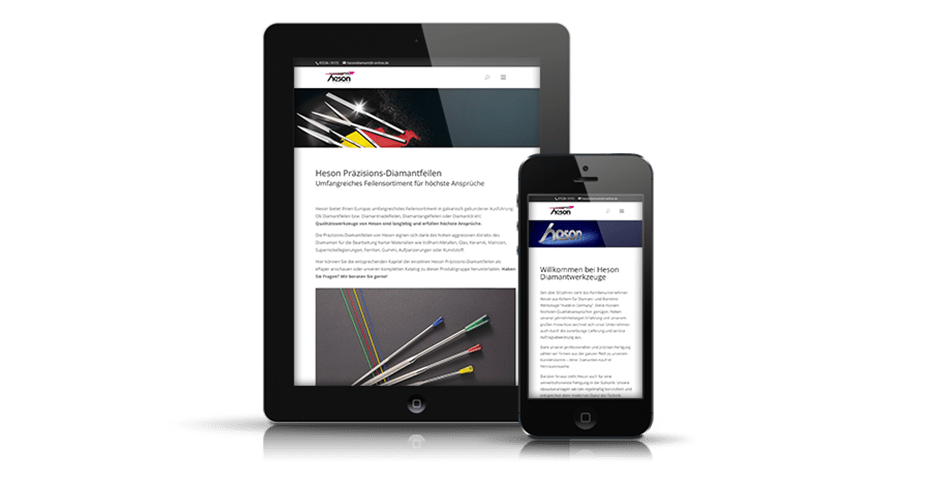 Heson Touch Icon
Save our website to your favorites via App-Icon

Heson Touch-Icon
Save our website to your favorites via App-Icon.
iPhone/iPad
Tap in the lower area of your apple instrument the Divided-Button – this is the blue square with the arrow pointing upwards.
In the window that opens, select "Go to home screen".
Confirm the message by clicking on "Add".
Now you have a small app icon on your home screen.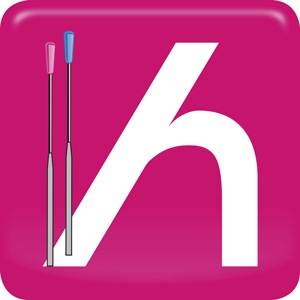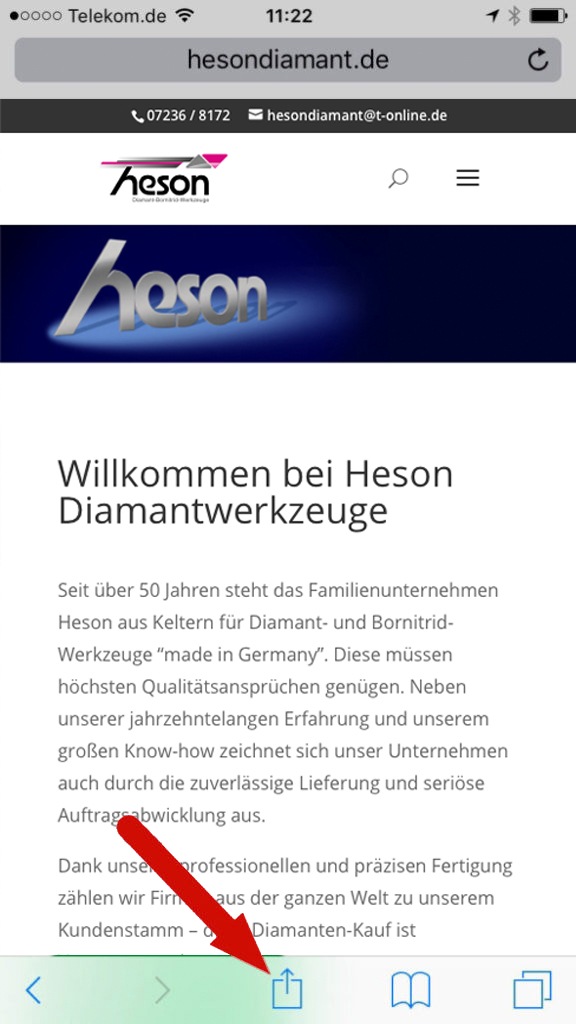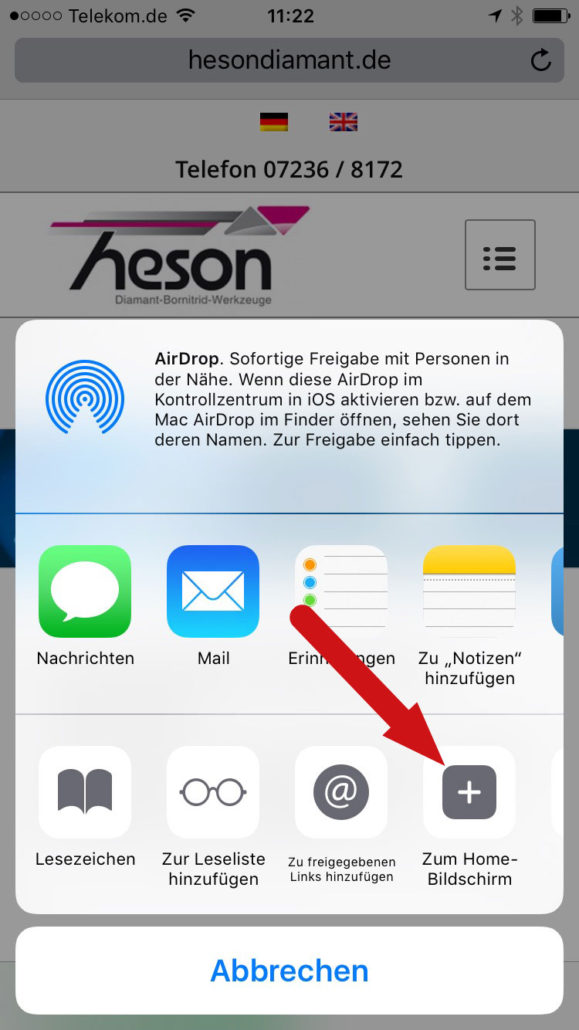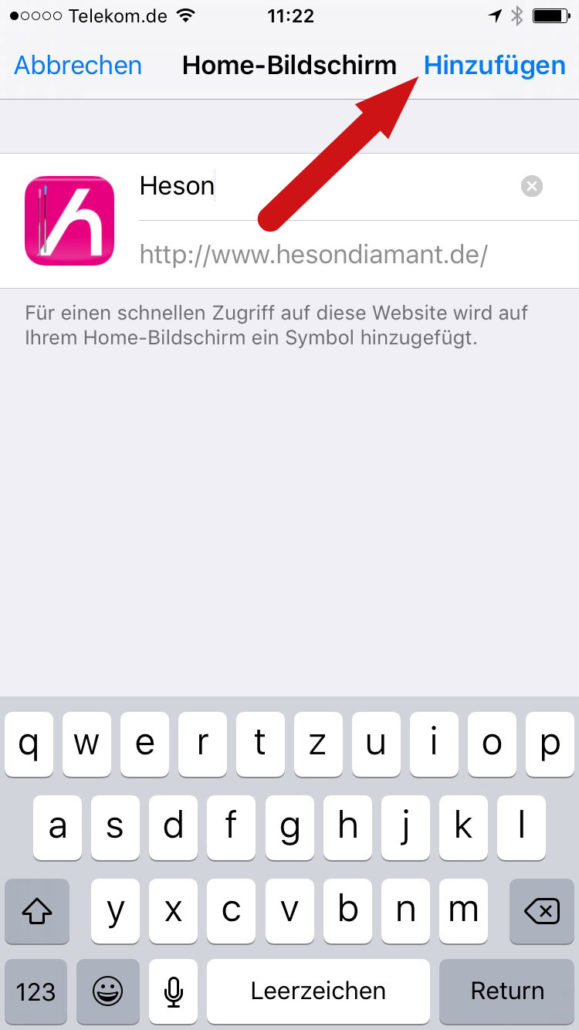 Android – Firefox
Tap in the higher area of your android instrument the overflow menu – these are three small points top right.
With a finger on the star, you save the bookmark under the favorites and later find it next to the most visited pages in the bookmark tab.
At this point you can tap "settings" in the small pop-up below the bookmark and save the website directly on the start screen.
Android – Chrome
Open a desired page in the Chrome browser.
Tip top right to the three little points to open the menu.
Choose "Add to the home screen".
The icon with the corresponding website link will then be stored on your home screen.
For the chrome browser you have additional the possibility to place a bookmark on the home screen using a widget.
Drag one of the widgets from the overview onto the home screen.
This automatically opens the bookmark overview of the Chrome browser.
Choose the requested bookmark. It now appears as a quick access on the home screen.
In addition to the simple widget, there is also a larger version for up to four bookmarks.